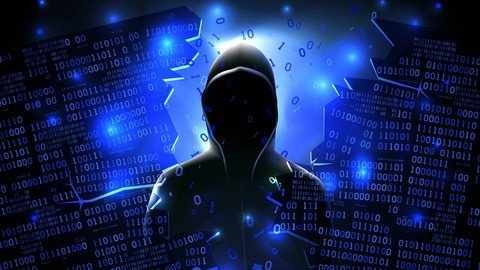 MP4 | Video: h264, 1280x720 | Audio: AAC, 44.1 KHz
Language: English | Size: 4.25 GB | Duration: 7h 55m
Hack your way to a secure and threat-free environment using best-in-class tools and techniques
What you'll learn
Work with the Metasploit toolkit to test the effectiveness of defenses
Incorporate sniffing with the Man-in-the-Middle attack
Bypass modern security defenses to understand the ins and outs of security
Understand how networks are exploited by attackers
Prevent password attacks on your system
Use the NVIDIA Compute Unified Device Architectures
Requirements
Familiarity with networking-related concepts such as TCP/IP is assumed. No IT security-related background is required.
Description
Security is the foremost concern for all organizations both big and small, and thus companies and people are ready to invest in enhanced security, pentesting, and ethical hacking. Security is a major issue that organizations are now facing. Cyber threats are on the increase with the rising growth of technology, thus giving rise to the need for ethical hacking and advanced security.
In this comprehensive 2-in-1 course, you will learn step by step ethical hacking and identify threats and vulnerabilities to secure your IT environment. This learning path also takes your ethical hacking skills to the next level to help you address various security threats, whether in information, networks, and other security concerns. It is a seamless blend of text, videos, code examples, and assessments that will help you, master ethical hacking efficiently as you progress.
This training program includes 2 complete courses, carefully chosen to give you the most comprehensive training possible.
The first course, Ethical Hacking for Beginners, begins with introducing you to the best tools for penetration testing. You will then learn basic ethical hacking technique such as reconnaissance. You will also gain hands-on experience of working with Metasploit and testing the effectiveness of different defenses. Next, you'll learn about sniffing and how effective the Man-in-the-Middle attack can be. You will learn with the help of a coffee shop scenario to further enhance your understanding.
The second course, Mastering Ethical Hacking, starts off with explaining you how to install Kali Linux on your system and work with it. You will then learn how to gather information using different methods such as fingerprinting and open ports. You will also learn to check your system's vulnerability using Nessus and OpenVAS. Next, you will learn to exploit your vulnerability with different parameters to reveal all the gaps in your system. You will then escalate privileges in your system to improve your design and program, and prevent password attacks using different methods. Finally, you will learn to prevent wireless attacks on your system.
By the end of this Learning Path, you'll gain all the required ethical hacking skills to offer stronger security solutions for your organization to have a successful career in IT security.
Meet Your Expert(s)
We have the best work of the following esteemed author(s) to ensure that your learning journey is smooth
Gary Dewey is an IT consultant specializing in security. A graduate of SUNY Broome's computer security and forensics degree program in New York, he has attended numerous B-Sides conferences and spoken at B-Sides in Rochester, New York. Gary participated in the 2015 US Cyber Challenge held at Virginia Tech. He is an active member of the Triple Cities Makerspace, a non-profit organization dedicated to community collaboration and learning. He enjoys hiking and cats.Alexis Ahmed is an experienced Ethical Hacker and Cyber Security Expert with over 5 years of experience. He also develops Android apps and games in his free time. In addition to this, he is also a Web Developer with over 4 years of experience and he loves creating beautiful and functional websites for clients all over the world. He has a YouTube channel with over 19,000 subscribers and more than 1 million views where he makes videos on ethical hacking, Linux, and programming.
Who this course is for
This Learning Path is for aspiring ethical hackers, penetration testers, network administrators, or IT security professionals who want to gain ethical hacking skills for a successful career in IT security.
Homepage
Code:
https://www.udemy.com/course/the-complete-guide-to-ethical-hacking-beginner-to-pro/

Download From Rapidgator
Code:
https://rapidgator.net/file/24873fac76a327315b162f7362718f42
https://rapidgator.net/file/bb6d5945ce5665499087a7ab05bd49cd
https://rapidgator.net/file/d3606888a0c5eb865ffe3d220cc305fa
https://rapidgator.net/file/120d0a703326bce8027792efb3bf0f25
https://rapidgator.net/file/f8fbdca879f1fbf2b37ed436f25a637c
Download From Ddownload
Code:
https://ddownload.com/1peevpffbb9v
https://ddownload.com/p9xdp3fq8dbu
https://ddownload.com/5tcmi3uwm34h
https://ddownload.com/smtzxcibr8jq
https://ddownload.com/yb9sin5ysytn
To Support My Work Buy Premium From My Links.[size="20"][/size]